I did these two wall hangings last year while doing the cricut demos.
This one I did for my Mother-in-law's birthday. I used the wall decor and more cricut cartridge, heat embossing of a background CTMH stamp, and a picture from all her grandchildren...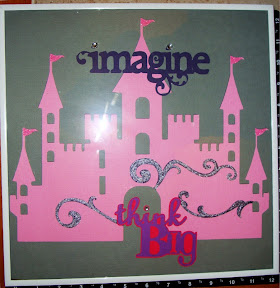 This wall hanging is for my daughter's room. Also made with the wall decor and more cartridge, glitter and sticklers...
I hope you enjoy it ;-)
Posted using BlogPress from my iPad